Founders
James Henderson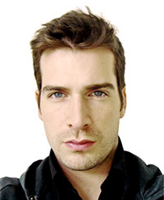 James is the Creative Co-founder of Brightbook. He is also the founder and joint-creative director at Brilliant Path, a brand communications agency based in London.
Prior to founding Brightbook, he co-founded controversial T-shirt label Commercial Underground, in 2001. With mainstream media coverage and celebrity endorsements, Commercial Underground clothing was stocked in over 60 exclusive stores across the UK and Europe and attracted a cult following. Before that, he was a brand communications designer at EHS Brann Group where he developed campaigns for numerous global brands, including the online launch of the BMW Mini brand.
James has a BA (Hons) in Graphics and Media from The London College of Communication, in London.
Warwick Leicester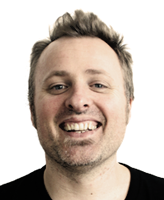 Warwick is the Technical Co-founder of Brightbook. He also runs Rocket-media.net Limited, a boutique web development agency, for a diverse range of clients including Cisco Systems, St John Restaurant group, Comet Group, Warren Evans, PA Consulting, Commonwealth Bank of Australia and Nortel Networks.
When he first came to the UK from New Zealand in the mid-nineties, he worked for a ground-breaking online music retailer that was the first company outside the US to sell MP3s online. (It was a casualty of the dot.com bust 2 years before the iTunes store opened).